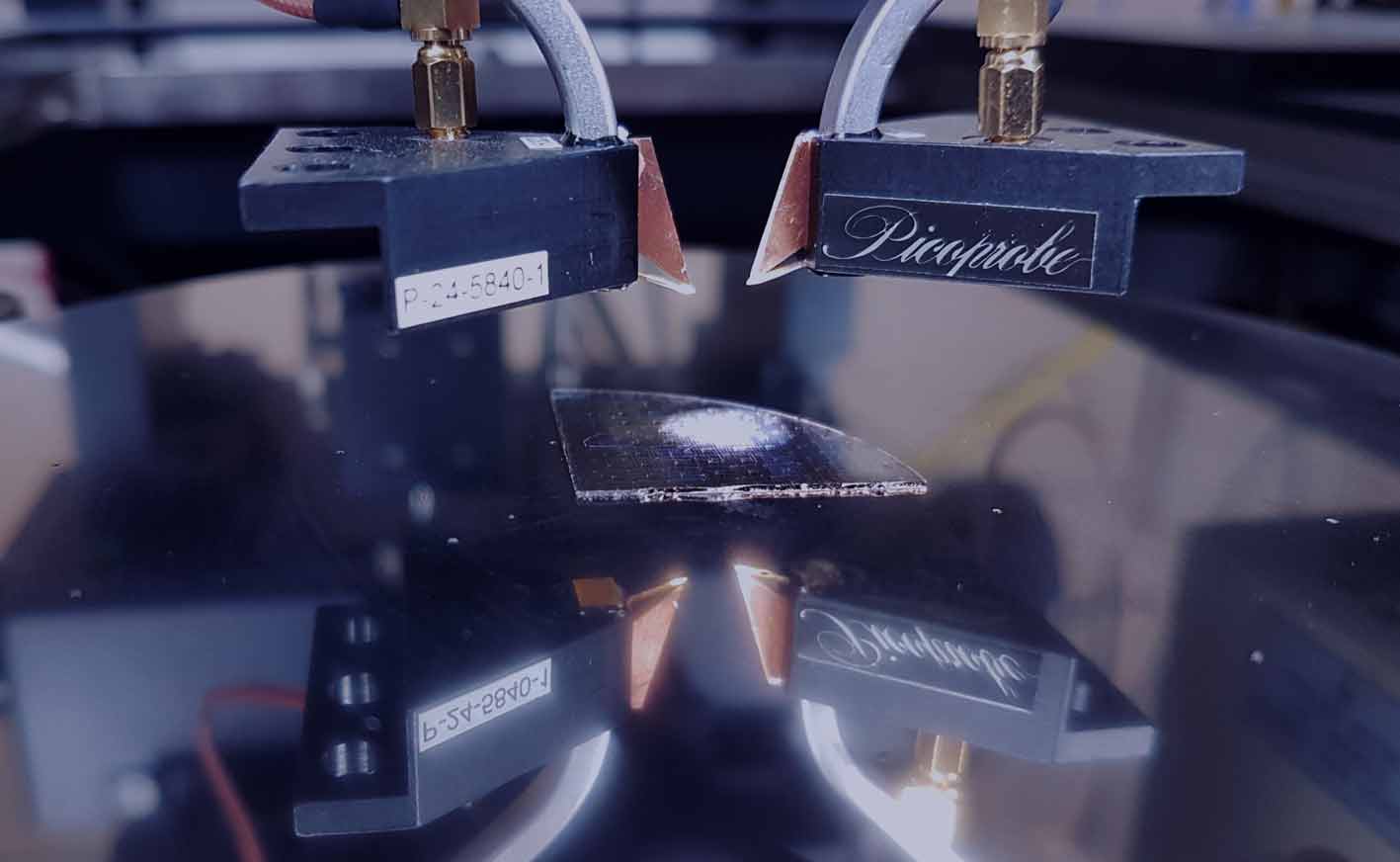 We seek to develop new generations of wireless communications systems providing extremely high aggregate data transmission capacities, approaching 1 Terabit per second. We seek to provide enormous data capacities, up to 10 Gb/s, to each user, whether the user is in a fixed location or is mobile and free to roam.
Our goal is to provide almost unlimited access to data, from almost anywhere.
Our work draws on novel systems architectures and signal processing algorithms, sophisticated high-frequency IC designs, and advanced semiconductor technologies.
Key to these networks is massive spatial multiplexing, i.e. the use of tens or hundreds of simultaneous, independently-aimed signal beams, each carrying an independent data stream. Such multiplexing is enabled by short signal wavelengths and by transmitters and receivers having arrays of tens to hundreds of signal channels.
Our work will also be the foundation of a new generation of compact yet high-resolution imaging systems for cars and UAVs, and systems merging communications, sensing and imaging.
We are developing Terabit-per-second capacity wireless hubs and wireless backhaul links for high capacity access to the internet, to users whether mobile or in offices or their homes.
The future cellular infrastructures that we are creating will support cm-precision localization, supplementing GPS, and will use imaging techniques to locate communications partners.
This intelligent immersive infrastructure will support low-latency virtual reality (VR), augmented reality (AR), and seamless telepresence.
We are also driving a revolution in transportation, supporting autonomous vehicles and intelligent highways.